Turkish Airlines presents new tech features including Denon Headphones, Samsung Galaxy S2 tablet and an app with updated functionality.
Turkish Airlines, Europe's best airline for six consecutive years according to the recent Skytrax results, has taken its in-flight experience even further. Understanding passenger' satisfaction is paramount, the entertainment selection has been broadened in order to meet the widest range of passengers' requests.
In cooperation with Denon, one of the world's highest-quality audio and home entertainment system manufacturers, Turkish Airlines' Business class travellers, on America-bound flights only, will have the chance to experience a renewed audio experience.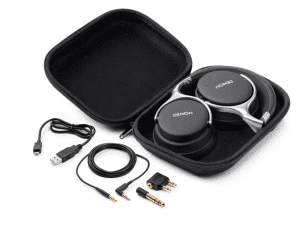 Thanks to this partnership, the audio engineering company will provide a comfortable set of headphones, which deliver perfect sound quality but also the capability of minimising 99 per cent of ambient noise. Phenomenally comfortable, even for long periods of use, the headphones can also be purchased on Shop&Miles – an alternative way of using miles accumulated in the airline's popular mileage reward program.
In addition to a brand new audio experience, Turkish Airlines has introduced another tech novelty to its range of in-flight services. Business class passengers who do not have rear seat screens, and for those on flights lasting more than 2 ½ hours, will be able to watch movies or play games on a complementary Samsung Galaxy S2 tablet.
Turkish Airline, the carrier who has also been chosen as the "Most Valuable Brand" of Turkey this year, has also updated its mobile app to further enhance its passengers' flight experience.
With this update, passengers can add flights, reissue tickets, cancel reservations, add infant passengers and upgrade from Economy Class to Business Class. Passengers are also able to use many of the previous services, such as; ticketing, reservation and check-in. These services are also available on smartphones or tablets. The app's new features will offer tips and ideas for travellers, including maps of the world's major airport terminals – a tool especially useful for first-time passengers. Driving directions will also be added to the app and its will feature information on the following airports; Istanbul's Atatürk, Hong Kong International, London Heathrow and Miami International Airport.