Come mid-December and businesses will start winding down, ready for a well-deserved Christmas break. But while it may be tempting to enjoy the quiet period while it lasts, now is the perfect chance to reflect on the last 12 months and plan ahead to the New Year. Here are some top tips on how to make the most of the pre and post Christmas lull:
"During the run up to Christmas it's important that your employees remain engaged and productive. Call a team meeting and celebrate your company's successes over the last year and communicate the things that you'd like to achieve going forward. Positive reinforcement can go along way to boosting motivation – but it's important that your team has some fun too! Give them the reigns to decorate the office, or organise some fun Christmas games to get everyone in the festive spirit."
Rebecca Bull, founder of small business consultancy My HR Hub
"It's always a good idea to review your financials and business plan before the start of the new year. It will help reacquaint you with your goals, objectives and strategies and give you an idea of where you're at. If you've surpassed what you set out to achieve then maybe it's time to set yourself some new goals! Whether that's increasing your turnover or profits by 10 per cent, expanding your workforce or exporting to new markets, goals can ensure that you stay motivated and on track."
Mariah Tompkins, founder of accountants WKM Accountancy
"When you are busy it is really easy to push less pressing tasks to the bottom of your pile. However, these can easily stack up and cause you problems later on. Ask yourself what has been on your to-do list for longer than four weeks and outsource it. You will find that you will be much more productive."
Sarra Bejaoui, client services and operations director at back-office and admin outsourcing firm SmartPA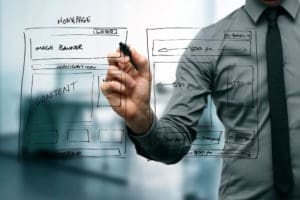 "The holiday season is a great time to revamp your online store so you can entice your existing and potential new customers. You don't need drastic changes – as it might cause disruptions to customers' shopping flow. Instead, focus on the visual appeal of the website and the products by revamping your online store with festive graphics and images. Create a separate page and categorize your Christmas gifts to make it easier for customers to find what they're looking for and ensure that none of your products on the website are out-of-stock. Moreover, make sure you increase traffic by sharing on social media and sending newsletters to your customers."
David Schwartz, VP of e-commerce at cloud-based web development platform Wix
"I'd advise that employers take time to review and update their policies for dealing with bad weather, or put one in place. A Bad Weather Policy should include all the steps an employer expects employees to take to try to get to work on time, and explain how the business will continue should they be unable to get in."
Minal Backhouse, director of law firm Backhouse Solicitors
"Take the opportunity to make your customers feel special. Add the personal touch of a handwritten card and a thank you for their business over the last year. Make the time to meet with key customers to discuss plans for next year and ongoing opportunities."
Richard Tidswell, SME consultant at business consultancy Business Doctors
"Move away from your desk and start networking within your industry. When you're not out networking with external people, use your free time to communicate with people within your workplace. On top of building your profile, you may actually pick up new tips or get new business leads for you to action in the new year."
John Sumner, managing director at office furniture store Kit out my Office
"As we head closer to the Christmas holiday, when IT staff will be away, now's the time to check your web site's performance, so that you can sort out any issues in advance.
Sites often slow down before they crash, so it's worth setting up a free website uptime monitoring service during the holiday period, which will monitor your site and send you an alert if pages are loading slowly. A website monitoring and alert system will buy you valuable time to react and remedy any problems before they impact the user experience or cause an outage."
Andrew Mason, technical director and co-founder of website performance monitoring company RapidSpike
"Go through your leads, clients and lapsed clients from this year and sort ready for 2017's sales campaigns. Is there a chance for you to sell them in again? Where can you cross-sell? Where can you up-sell? And the big question – have you been working with clients you really want to work with in 2016? If not, what can you do to achieve that in the coming year?"
Ali Golds, coach, speaker, author and founder of Creative Biz Dev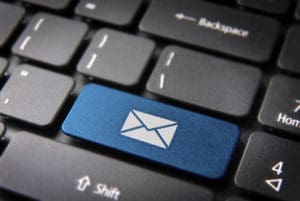 "For us, the idea is to make sure we don't have a back catalogue of work to go through on getting back to the workshop. I also need to make sure that people aren't sending me watches over the Christmas period, as I'm not there to pick them up! This just means an e-mail campaign to existing and potential customers, as well as a temporary website update to highlight the fact. I suppose that's specific to my business, but I'm sure the same is applicable to all areas of business. No one wants to come back after a relaxing family break to a mountain of work towering over them."
Jonathan Goldstone, owner of watch and jewellry repair specialist Repairs by Post
"Use Christmas as an opportunity to say thanks and reward your loyal customers. Whether that's sending them a card, or a box of chocolates, it's the little things that are appreciated. We've made December extra special this year with our first ever 12 Days of Christmas 'advent calendar' – giving customers a range of interesting articles, useful content and discounts."
Katie Deverill, operations manager for business data provider Company Check
"With the lead up to Christmas, many lenders, solicitors, surveyors and insurance companies announce that they are staying open over Christmas, just closing for Christmas Day, Boxing Day and New Year's Day, so business as usual. This puts me off going away (on holiday), believing that businesses we deal with are staying open and cracking on.What actually happens is that these businesses do open, but with minimal staff, who are very much in the Christmas spirit, don't want to do much work, and often finish early. Therefore, in certain parts of the service sector nothing much tends to happen over Christmas, even though it would appear businesses are open, they may have well closed. Take advantage of this significant slowdown and have a break!"
Holly Andrews, managing director at independent bridging finance brokers KIS Finance