Location: Chelsea, London
Pricing: Starting at £220
Draycott Hotel is the epitome of classic elegance living up to its five star awarding and is part of the world renowned Mantis Collection. 
Built in 1890, the Draycott Hotel consists of three restored red-brick Edwardian townhouses, ideally situated just around the corner from Sloane Square and the borough of Kensington. Being in such a central location, it's perfect for guests who want to explore and discover what London has to offer.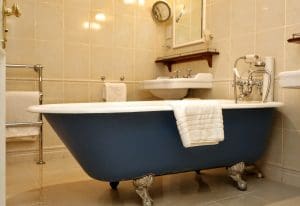 You are guaranteed for a sublime stay, for the luxury accommodation that The Draycott Hotel provides. Personal touches such as complimentary tea and homemade biscuits at 4:00pm, champagne at 6:00pm, hot chocolate and biscuits at 9:30pm and an honesty bar in the hotel lounge add to the Draycott's wonderfully unique personality. Staff eagerly await on hand to satisfy your every need, giving you a fond, as well as comforting, home away from home experience. 
A true boutique feel is achieved through the 35 tasteful and beautifully decorated boutique suites and rooms that the Draycott Hotel offers to guests. Being theatrically themed, the rooms are scattered with Victorian antiques and most of the suite rooms have their own working fireplace, strengthening the homely, cosy mood. Guests further receive complimentary services throughout the day, as well as exclusive access to the private Cadogan garden, where they can relax and explore the tranquillity of the surroundings.