It's time to get to know the quadruplets of happiness: Dopamine, Serotonin, Oxytocin and Endorphin. Gain control of these fun foursome and you'll gain control of your own happiness. Here,
Health and Fitness Travel
 take a look at how each hormone works and recommend a wellness holiday to catalyse them into action and boost your happy hormones.
When we're armed with the simple knowledge of how our neurotransmitters and hormones function, we can develop some simple lifestyle hacks that will get the happiness flowing naturally – no need for medication. In fact, all we sometimes need is the movement of our body, a bit of sunshine and some sensible goal setting. Luckily, we've got just the selection of inspiring and uplifting wellness holidays to lift you out of those depressive dumps and into the happy hormone heavens.
Dopamine:
Dopamine is effectively the body's compass of ambition – it rewards us when we've reached our targets and goals, but stays locked away if we're way off the mark. The best thing is, dopamine actually seeks out these goals and pushes us towards them. Thus, the answer to a dopamine high is simple: set realistic goals.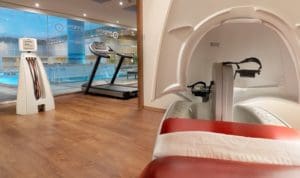 Boost Dopamine on a Weight Loss Holiday: Greece – Divani Apollon Weight Loss
The greatest athletes on earth have Athens to thank for their Olympian prowess – and that's exactly where we're sending you to transform your body. Perched on the banks of the Athenian Riviera, just 25 mins out of the city centre, Divani Apollon Palace and Thalasso offers guests a focused and realistically personalised fitness plan. Combining private weight loss consultations with daily personal training from a fitness expert, experience a weight loss holiday which is tailored to correctly push your limits without exhausting your hopes.
Serotonin:
Serotonin regulates our mood – too little of it and we can feel depressed, too much of it and we can feel anxious. But, it's a two-way conversation: serotonin affects our mood, and our mood affects our serotonin level. The simplest key to boost your happy hormones and control a healthy level of serotonin is through exercise and getting out in the sunlight.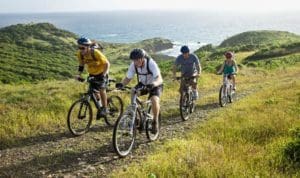 Boost Serotonin with Daily Personal Training: St Lucia – The BodyHoliday Fusion Fitness
The place to go to get some sunshine on your skin, escape to St Lucia to boost your happy hormones on a wellness holiday in paradise. To boost your happy hormones, combine a mix of cardio, strength, sport, mind, body and renewal wellness activities on a tailor-made holiday that is personalised to help you reach your fitness goals. With a variety of activities both on land and water, guests will find themselves doing anything from hiking and kayaking, to yoga and Tai Chi, before rejuvenating with spa treatments to boost those happy hormones.
Oxytocin:
Oxytocin is all about love – it increases when we do loving things like cuddling, or simply spending time with dear friends. Social interaction is the key player to boost your happy hormones and the more we give the more we get. Our social web becomes a tangible measurement of value and we see the importance of loving each other through the reward of happiness.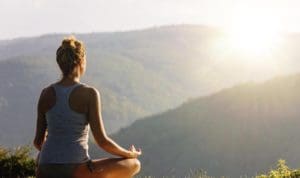 Boost Oxytocin on a Group Retreat: Ibiza – The Body Camp
Bask in the oxytocin gained through the group harmonics of a bootcamp holiday with fellow travellers in sunny Ibiza. Join in with a variety of fitness classes including circuit training, running, dancing, and even cookery, to help boost your happy hormones naturally. All this group interaction will then translate to inner-happiness during silent walks, yoga classes and lifestyle coaching sessions. There's also an included massage treatment and a great nutrition plan, full of superfood shots and organic produce. Experience a life-changing wellness holiday that will transform the energy of a group retreat into happy hormones, boosting your positive lifestyle change.
Endorphins:
Endorphins come into action when we get moving – acting as a natural remedy to the pains of exercise, endorphins act as a rewards mechanism, helping us to enjoy getting fit. What's fascinating is that we don't have to engage in overtly strenuous activity to get these benefits – gentle yoga and even laughing can produce an endorphin release!
Boost Endorphins with Laughter Yoga: India – SwaSwara Rejuvenation and Yoga
Retreat to India and reach the roots of your endorphins on a holistic yoga holiday which will boost your happy hormones as you rejuvenate your body, mind and soul. This extensive yoga holiday includes classes in laughter yoga, hatha yoga, yoga Nidra, Pranayama and even mandala meditation. Guests will also receive private yoga sessions and a consultation with an Ayurvedic doctor to really get those happy hormones going.  Weaving numerous Ayurvedic components into your stay, boost your happy hormones with everything from holistic massages to Ayurvedic cooking classes.
For advice, guidance and booking visit www.healthandfitnesstravel.com or call 0203 397 8891