Travelling for business means you have to be prepared. There are so many different devices and technologies out there that try and help make life easier for us, as well as being practical. We've delved into the essential gadgets that should help your journey be a little more stress-free.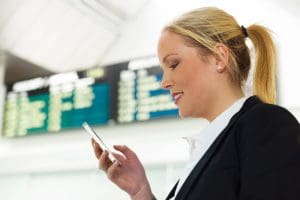 Your phone and a roaming plan
If you don't have a work phone or personal phone that enables a roaming deal, make sure to get yourself a world SIM card to prevent extortionate rates being transferred to your bill! This will save you so much money, giving you a stress-free stay whilst still being able to access the applications and features that you want.
What good is a phone with no charge?
Sometimes that battery life just won't go as far as you want it to, but with the creation of portable charging devices, your problem is solved. There are many different types of devices out there that allow you to charge your phone whilst being out and about, however one of the most impressive is the solar panel charger. It transfers UV Rays into energy that supplies power to charge your mobile – hassle-free!
Bring your camera too!
You never know when you're going to find a moment that is bound to be captured, whether that be simply at the event you're attending or the glorious views that you are lucky to witness. Having a case for your camera or a waterproof cover is always good too, just to ensure safety of any possible accidents that can occur.
A universal travel adapter
If you are a frequent traveller or even if you're not, going abroad means that you are most likely going to need an adapter to cope to your plug structure. The best thing to do is buy a universal adapter, this way no matter where you go, all you have to do is take this one adapter and you'll be confident in your stay.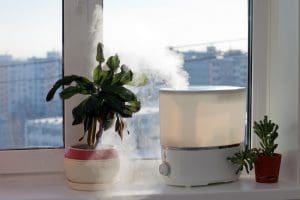 Prevent exposure to dry air
The after-maths of plane journeys can often leave your skin feeling tight and uncomfortable and you don't want to contribute to this once you get to the dry indoor air of your hotel room. A great purchase would be getting a travel air humidifier, this way moisture can be restored, dry sinuses and cracked lips will most likely be prevented and your skin will definitely thank you for it too! The travel size versions of air humidifiers are great as they don't take up too much room in your luggage.
Turn your phone into a handheld fan
Maybe you're going to a destination on the hotter side of the weather, or maybe you find yourself always needing a cool down? You can now buy portable handheld fans that plug into your phone as a source of power – so practical! They're perfect for popping into your hand luggage and are so easy to use when in desperate need of a fan!
Relax and listen to music
Although earphones/headphones are an essential for most people when travelling, why not get two in one when buying a travel pillow that has the feature of mp3 plug in?! You can now enhance your relaxing travel journey by listening to your favourite music at the same time, which plugs into the pillow. What is better than chilling out whilst listening to the music that you love?